Espinouze, a painter of Catalan origin, was born at Perpignan and had his first exhibition in 1930, at Montpelier. He was then fifteen years old. In the late Thirties he was identified with the Surrealist Group and exhibited with them in both London and Paris. With Max Ernst, Magritte, Joan Miro and others, Espinouze illustrated such Surrealist texts as Le Chant de Maldoror and André Breton's Cahier de la Rêve. In 1939 he became exasperated with the movement and struck out in pursuit of "les choses simples" (retaining, however, his strong sense of mystery and the spiritual, of the morphology of living forms: his work is characterized by a somber, meditative quality quite unlike anything in Courbet, Cezanne, and Soutine, the painters he feels have influenced him most). Presently he is developing a series of landscapes into which the animals and human creatures are integrated, not intellectually as in literature but through texture and form. Espinouze is a painter's painter whose work has been admired by Picasso, Dufy, and many others.
Like William Faulkner, from whose volume of short stories these impressions are taken (Victory, Ad Astra, A Rose for Emily, Red Leaves, Crevasse), Espinouze is drawn by the primordial elements in man and nature, and his art seeks out the "emblematic" aspect of human behavior.
—P. M.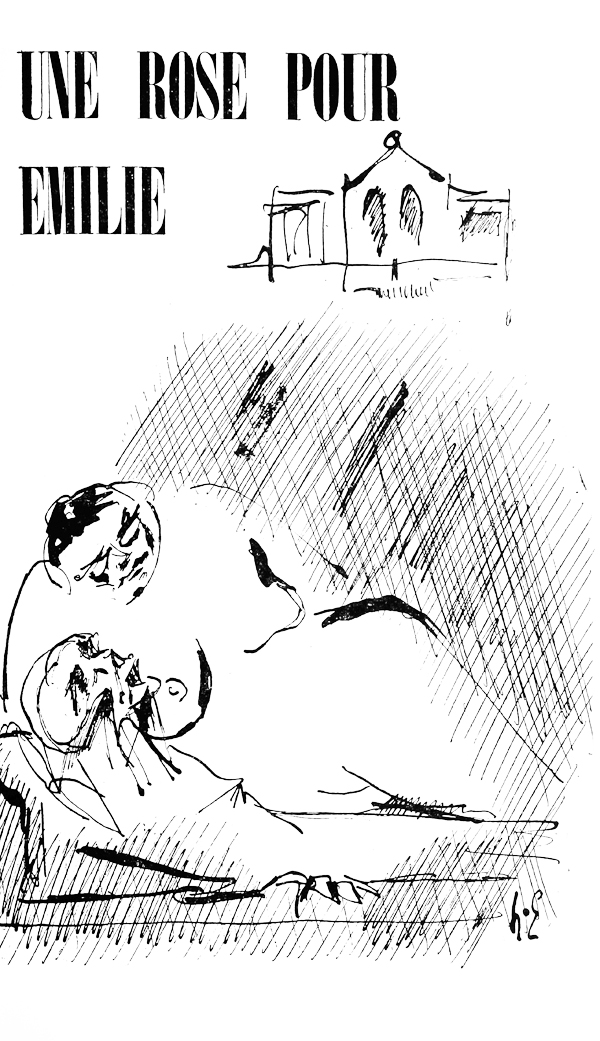 Want to keep reading?
Subscribe and save 33%.
Subscribe Now
Already a subscriber? Sign in below.